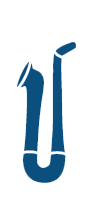 KROMM BOUD
KROMM BOUD is a high-end didgeridoo designed for playing on stage or busking.
The shape makes it easy to carry, gives the musician a great mobility and a beautiful scenic aesthetic.
The orientation of the bell ensures a good projection of the sound to the public and offers the musician a clear hearing of his music furthering the accuracy of his play.
A brass slide allows tuning on one or more notes depending on the instruments. All KROMM BOUD are sold with a carrying bag and a saxophone straps for carrying.
Optional: Flight case for transportation; price on estimate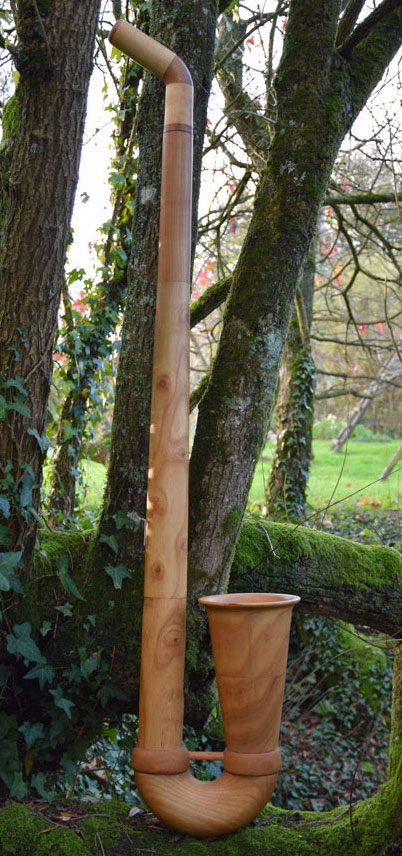 C Ash Sold
Type ; Octave Didgeridoo very dynamic, with great rhythmic accuracy and big sound volume.
Dimensions : 155 – 40 – 19 cm

Mouthpiece : 30 mm

Diameter after mouthpiece : 36 mm

Bell : 90 (155) mm

Weight : 4 kg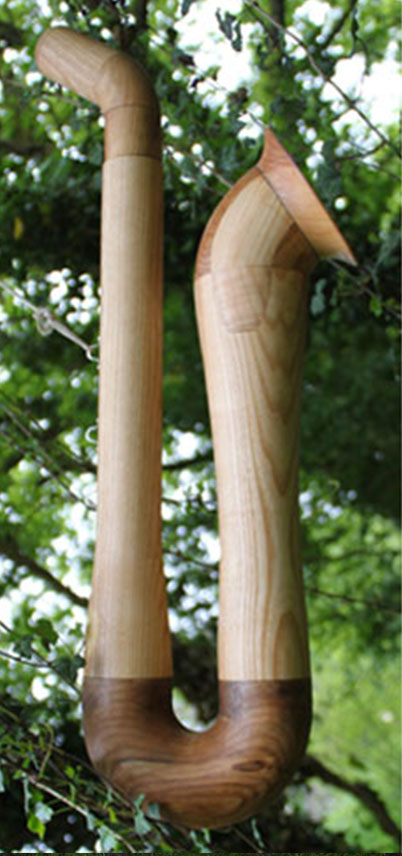 E – Eb – D 1100 €
Type ; Double Octave Powerful sound, very dynamic play and accurate harmonics. Tunable on three tones (E – Eb – D) thanks to a long brass slide.
Dimensions : 79 (98) – 31 – 16 cm

Mouthpiece : 30 mm

Diameter after mouthpiece : 36 mm

Bell : 90 (155) mm

Weight : 2,5 kg